Eco Friendly
ZEN TEX is taking the first step to save the Earth!

ALL Zentex fabrics are produced with low impact and AZO FREE dyes. Additionally, our mills in Japan all adhere to the Paris Treaty accord limiting CO2 emissions.

We are continuously introducing eco-friendly fabrics and our collection contains variety of

- Organic cotton fabrics
- Recycled fabrics derived from post-consumer PET bottles
- Fabrics made using Japanese paper derived from Manila Hemp
- Fabrics made using recycled woolen fabrics
- Variety of Eco friendly and Sustainable fabrics

What is Organic Cotton? Organic Cotton is grown without the use of pesticides and other agrochemicals for more than 3 years on virgin soil. Generally, these chemicals are used in order to yield a higher amount of cotton. The cotton plant uses the most pesticides than any other crop, causing great pollution in the soil, water, and atmosphere.


What are the benefits of Organic Cotton?

Organic Cottons are more comfortable and softer to the human touch, since agrochemicals may irritate the body. They also retain moisture better, drape well, and are clean, simple and naturally beautiful to our senses.

Growing organic cotton encourages agricultural methods that do not harm the environment, thus saving many animals, birds, and humans from pesticides. We also introduce a recycling approach—organic materials decompose naturally back into the earth, therefore not leaving behind harmful toxins.






RECYCLED FABRICS!!

We offer a wide range of polyester, nylon and wool fabrics all made with recycled yarns

Below is just a small sampling of the recycled yarn brands we offer.

RENU applies a unique technology offered by Itocho in its recycling process allowing recycled polyester to have a dye-ability compatible with virgin polyester. The depolymerization/refining processes of RENU are the keys to produce new polyester material.

Ecopet, Replus and Repet Brands what utilize recycled polyester &/or nylon fiber made using used PET bottles through the "material recycle process". It enables the effective use of available resources without relying on fresh oil, effectively reducing adverse effect on the environment significantly

Ecoto yarn by UNITEX. Polyester yarn is cotton and recycled polyester mixed with two-layer structure. Recycled polyester is made from plastic bottles. The core yarn is recycled polyester and it is covered by cotton.

Malina hemp made from Japanese paper. Paper is cut into tiny slits and spun to paper yarn. Yarn characteristics is Light but Strong as well as Dry Touch. Made from natural Manila Hemp and biodegradable, Eco Friendly fiber.Recycled woolens made using unused woolen fabrics, and much more!!!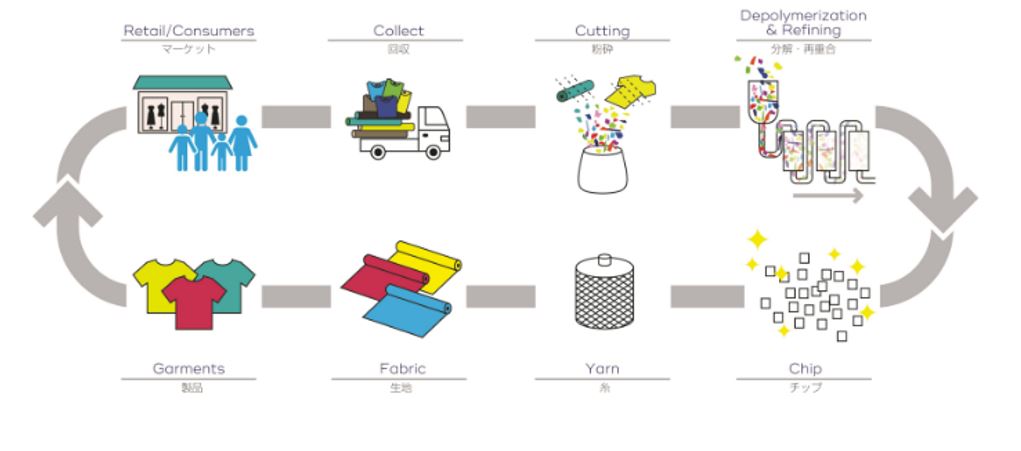 Lyocell, Tencel and Modal fabrics produced by Lenzing using wood pulp. Entire manufacturing process is controlled using sustainably harvested trees to pulp and fiber production. Lenzing collects and reuse chemicals and wastewater during their process in order to offer a more eco-friendly fabric

Green Style by ZEN TEX is our Organic and Eco-Friendly division, offering in-stock, 1 roll minimums on shirting and bottom weights. Items include (in natural and dyed colors):
Broadcloths
Voiles/Lawns
Yarn Dyes
Oxfords
Gauze/Double Cloths
Twills/Herringbones
Canvas
Dobbies

66 Randall Avenue, Rockville Centre, NY 11570 T: 516.825.7777 F: 516.825.4505 E:

[email protected]
Showrooms: New York Chicago Los Angeles Vancouver